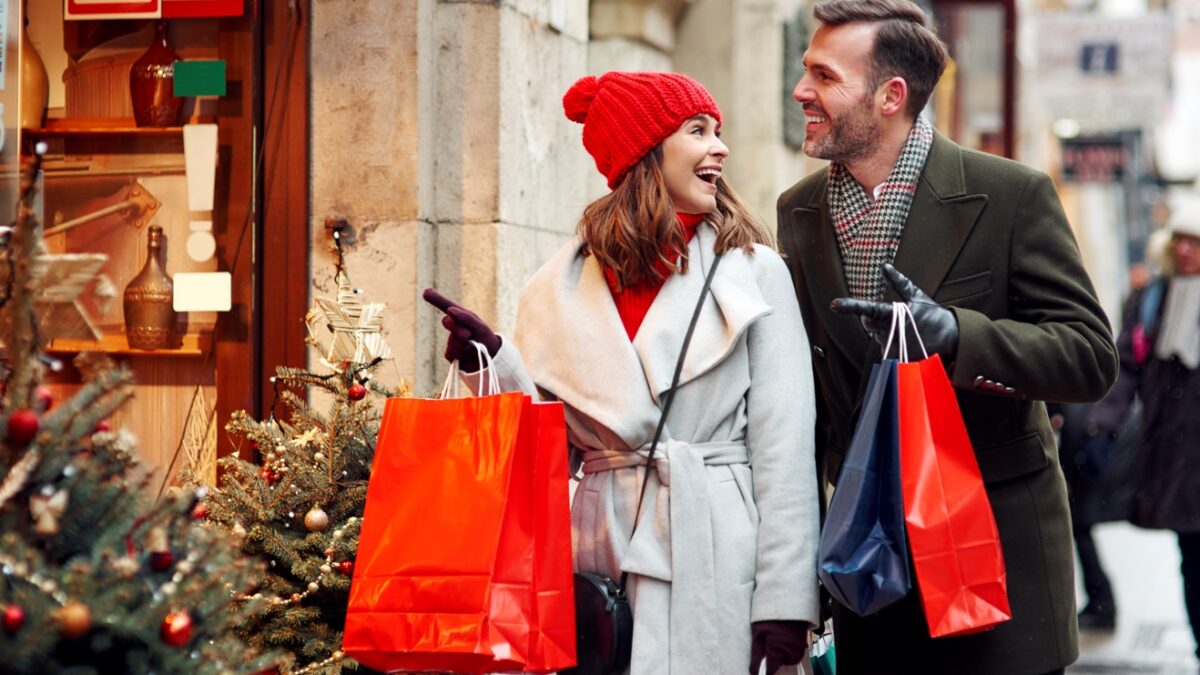 The 2023 Winter Holiday season is on! Here are some of the key trends that will be dominating the online shopping industry this Christmas.
Quite naturally, similarly to how this happens each year, the majority of digital businesses working in the e-commerce niche have high hopes for Q4, and the 2023 Holiday season could hardly become an exception to this rule. In particular, according to WARC data, for example, UK advertisers are set to increase their Christmas spending season by 5% YoY, up to ~9,500,000,000 GBP (per VideoWeek).
However, given the heated geopolitical situation, due to the wartime conflicts being in progress both in Europe and the Middle East, paired with the economic downturn, inflation and looming recession risks, this year things aren't cloudless, when it comes to brands' Holiday advertising budgets, or the customers' online shopping appetites.
Solid Trends: Economic Downturn Affects All, Doesn't It?
In the online publishing niche, there's somewhat a consensus regarding how Q4 2023 has started, and the short summary for it is "not good" to say the least, as Digiday experts discovered. And one of the most notable reasons for it wasn't just the continuous layoffs streak, but the lower October 2023 ad results YoY, compared to the 2022 bounce-back, too.
Namely, unlike in 2022, this year the online customers' deep dive into their gift-purchasing routine right after Halloween didn't actually happen, despite some brands' optimistic expectations, particularly in the consumer electronics niche. Add it to agencies' tightening of media buying budgets in view of the lowered revenue forecasts for 2024, and the current state of things seems rather gloomy.
While the online retail advertising industry definitely demonstrates greater results, if compared to other digital ad sectors, at least from what it looks like from the Q3 2024 Criteo's reports, this doesn't mean the e-commerce niche doesn't feel the negative impact of the overall economic slowdown.
In fact, given that external factors, like inflation, have had a greater impact on 70%+ of consumers recently, than it was in the past years (per Accenture research), online retailers are being forced to reconsider their conventional Winter Holiday season strategies, so that they better fit the continuously changing consumers' shopping habits.
Accelerating Trends: Last-minute Shopping & Social Commerce
In spite of the slower start of the 2023 Holiday shopping season, it will reach its peak closer to Christmas, with many people leaving their gift search for later, and then making more emotional, last-minute choices, both offline and online.
For e-retailers, this implies higher requirements towards their supply & fulfillment efficiency and, of course, puts additional pressure on the precise and careful scheduling of activation campaigns for the beginning of December 2023 across various mediums, but primarily social channels.
The reasoning is obvious. According to GitNux data, for instance, ~15% of shoppers in the US start their searches on Instagram, over 35% of consumers purchase within 5 hours of discovering it on IG, and the popularity (and convertibility) of TikTok live shopping features is also beating expectations in the past 12 months.
Emerging Trends: Recommerce
Despite the less easy-going nature of gift shopping expenditures in Q4 2023, younger consumers demonstrate their devotion to choosing brands that have a clear social purpose and are actively promoting their sustainable practices in the production & distribution of their products and services.
In this respect, one of the emerging trends to watch out for this Winter Holiday season is "recommerce". In plain words, this concept implies purchasing of used, reused, upcycled and resold products, preferably at an affordable price, instead of giving in to the head-over-heels consumerism.
While it's still unclear if many e-retailers implement recommerce into their selling tactics ahead of Christmas 2023, we predict this trend will definitely continue to grow more visible in 2024.