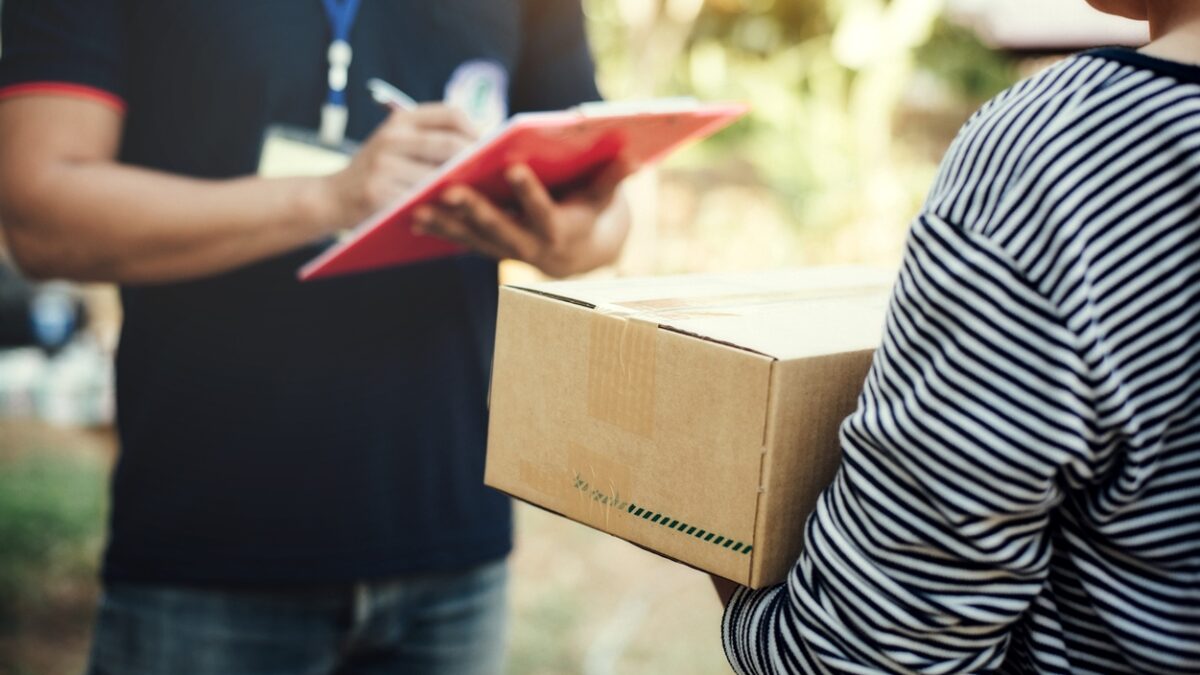 The volume of parcels, handled by courier companies across the territory of Thailand, has been persistently growing over the past years. And this is much due to several major companies working in the niche.
The e-commerce boom, which has already become the new normal worldwide, has been exceptionally noticeable in Asian countries, particularly in Thailand. Namely, the market volume is expected to increase by 17% YoY (up to the impressive 106,000,000,000 TBH) in 2022 (per Economic Intelligence Center by SCB), and this onward trend is likely to continue further on.
Thai E-Commerce Boom Continues
In this respect, the rise of quality last-mile fulfillment services happens to be one of the major factors fueling such accelerated growth, and the forecasted number of daily delivered parcels will exceed 7,000,000 in Thailand in 2022. This aligns well with one of the key online shopping trends for 2022, i.e. the omnichannel shopping experience with fast & flexible delivery options.
In plain words, people living in Thailand (both locals and expats) are making increasingly more online purchases and expect them delivered exactly when needed, hassle-free. More importantly, the scope of their e-purchases has expanded a lot in the past months, to include fresh food (seafood, fruits and vegetables) and bulkier goods, e.g. furniture and big home appliances, all of which require logistics upgrades and specific delivery equipment.
And this is where the Thai courier delivery services, like Ninja Van and Kerry Express have really stepped up.
First and foremost, both companies have been investing significant resources into the upgrade of their logistics and supply chain solutions (including storage, packing & delivery) to ensure smooth shipping of customers' online orders.
Ninja Van is Expanding Business to Grow Market Share
Ninja Van Thailand, for example, has announced its ambitious plans to extend the network of PUDO (pickup & drop-off)* stores of various types to 1000 in 2022, in addition to launching a new warehouse in order to keep up with the growing online commerce market.
*Note! If a customer isn't at the point of the address at the moment of delivery, leaving the parcel in a secure location, as instructed by the customer is possible using the Ninja Van verification code.
The company has also ramped up its hiring activities, expecting to employ 20% more part-time staff for the 2022 e-shopping season.
Tip! Discover more about the robust Ninja Van tracking capabilities at Track Me Fast, or track your parcel instantly, using the search field above.
Kerry Express Strengthens Partnerships with Logistics Providers
Kerry Express Thailand hasn't been wasting time on the sidelines either. Even though this subsidiary has been branched out of the parent company Kerry Logistics only at the end of 2020, its success path in the country hasn't slowed down a bit.
In particular, in 2022 Kerry Express already piloted partnership with Grab Thailand enabling the new, instant door-to-door pickup, as well as the express (hour-by-hour) pickup options to their customers.
More importantly, the company has also established a strategic partnership with Central Retail to ensure the smooth shipping of bulky items via the newly-launched "Kerry XL" platform, and has been continuously upgrading its parcel management platform EasyShip.
Tip! Explore a variety of Kerry Express tracking options (including Kerry Same Day tracking) at Track Me Fast, or go and track your parcel now, using the Kerry tracking number, in the field above.