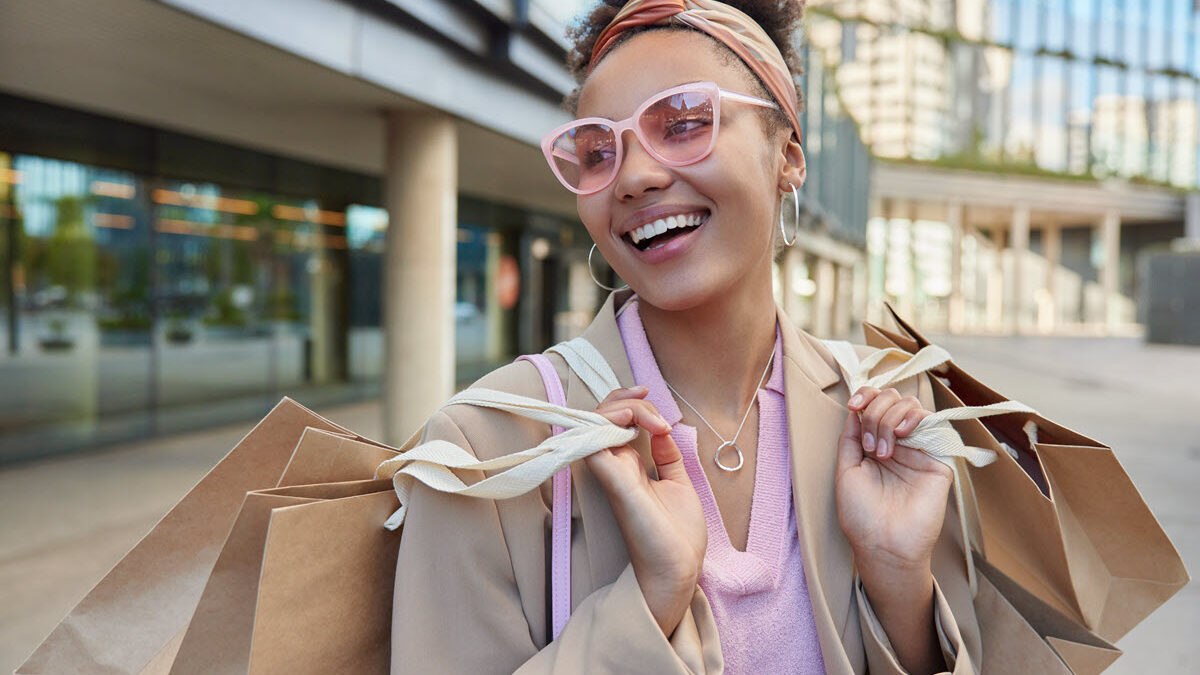 Most experts agree this year's Q4 Holiday shopping season will be challenging both for consumers and retailers. Let's dive into several major trends that will be shaping it.
One thing is clear, the 2022 Holiday shopping trends are somewhat different from what we've been tracking in the past several years.
On the bright side, the retail industry in the US is expected to grow by over 7% (per Mastercard Economics Institute), and the e-commerce segment in particular will increase by over 4% YoY and by a stunning 69%, if compared to 2019 data.
What this means is that US retail market sales are forecast to exceed 1,000,000,000,000 USD during the winter holiday season of 2022.
At the same time, the season outlook may not be this certain, according to some experts. Namely, the lingering inflation (3x online price growth YoY, per SalesForce) and multiple supply chain issues will seemingly take a toll on consumers' spending patterns, forcing them to deepen the search for discounts both in the offline and online stores and lowering down the overall number of purchases.
In turn, the jumping prices will inevitably tighten up retailers' profit margins, who are likely to struggle to cut their operational costs during the 2022 Christmas sales peak.
Here are several other trends to keep track of, as seen by the Track Me Fast team.
The Holiday Shopping Season is Starting Early
Most experts admit that the 2022 Holiday shopping season won't be centered around the so-called "benchmark days" like Black Friday, or Cyber Monday, for instance. Instead, consumers will intend to buy gifts early, pushed by fears of growing inflation and their need for more time to do some "bargain hunting."
From e-retailers' perspective, this means Holiday gift certificates and discount offers should have been carefully planned and launched by October to achieve maximum audience reach, but the opportunity to engage hesitant customers with hyper-personalized limited offerings is what they will be able to leverage further on, too, e.g. by the beginning of December 2022. 
Value & Personalization to Take Central Stage
While the product value will be stealing the limelight mostly due to the financial aspect, i.e. the growing consumers' need to cut their spending amidst the fears of the looming recession, hence the granular prioritization of purchases, one of the growth factors for the personalization aspect is the upward shopping trend in the fashion-forward sectors, particularly the booming DTS sector.
In this respect, in the cosmetics niche, for instance, top-tier brands are seeking ways to reach out directly to consumers via a newly-emerged omnichannel SOBO (search online, buy offline) / inverted-SOBO (select offline, buy online) paradigm.
Whatever the choice, both models imply encouraging customers to peruse lucrative deals and Holiday discount options online (via push notifications, newsletters, targeted ads and cross-promotion activities), while also reaching them in the offline mode, i.e. via DOOH advertising campaigns, and providing them with dedicated in-store assistance.
The BNPL Market is Still Booming, but More Issues are Coming to Light
The good news is, the world's BNPL (buy now, pay later) market is booming with its overall volume reaching a jaw-dropping 132,000,000,000 USD in 2021, and the forecast 45% GAGR by 2030. When converted to numbers, this actually means the global market value in this segment is likely to exceed 3,500,000,000,000 USD in just eight years (per Straits Research).
Namely, given that over 80% of BNPL purchases are made online (per Precedence Research), the accelerating growth will inevitably become especially noticeable during the upcoming Holiday season.
On the flip side, however, customers' willingness to buy the relatively more expensive gifts, in case the credit provider is offering flexible/no fees for timely payments, doesn't ensure their actual ability to cope with the jumping expenses. The 2022 UK-based research, for instance, shows almost ⅓ of consumers have been pushed into the so-to-speak "problem debt" due to their BNPL purchases (per Guardian), with credit even being used to pay for groceries in some cases.
And these issues are only likely to grow more urgent in 2023, given the unprecedented economic uncertainties of the post-pandemic, wartime world.
For online stores, which are offering BNPL options, this trend is indicative of their growing need to diversify the business model, e.g. by putting more focus on customer loyalty programs.
---
Are you buying Winter Holiday gifts in large online marketplaces this year? Leverage a multitude of AliExpress, Lazada, Shopee and Amazon parcel tracking options at Track Me Fast! Use the search field on the courier page to monitor your package delivery, or simply enter your unique tracking number in the field above to get started.