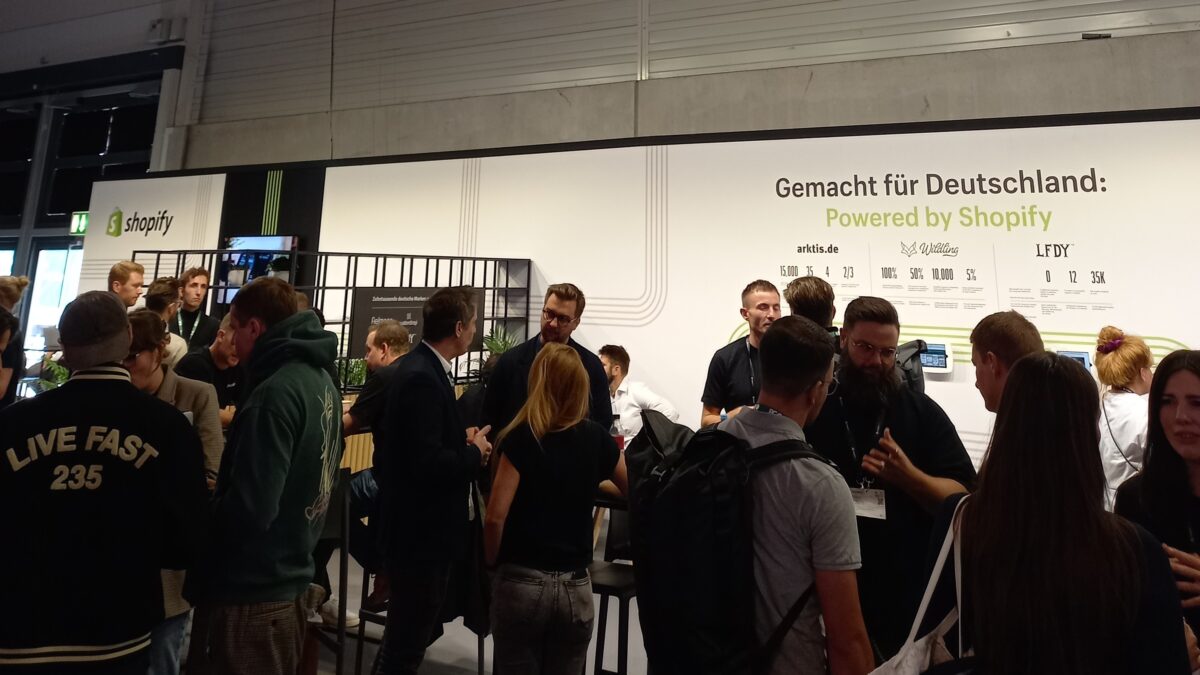 The Track Me Fast team members attended DMEXCO 2022 and are happy to share their insights and key takeaways for e-commerce businesses from it.
Well, one thing is clear: this year's DMEXCO in Cologne, Germany was a huge success! Over the two days of the expo & conference, thousands of digital businesses, industry pioneers, media experts and tech enthusiasts have been exchanging their thoughts and ideas on the future of online marketing.
As for the e-commerce angle, both the number of participating exhibitors, and the amount of audience interest were exceptional, and the organizers even arranged a separate E-commerce conference stage, where influential speakers were sharing their vision of the present and some valuable predictions for the near future of the online retail industry.
Quite naturally, the Track Me Fast couldn't miss such an important event either. And now that we're back, it's time to share a few specific takeaways from DMEXCO 2022 for e-commerce businesses.
First and foremost, being one of the top e-commerce news in the summer of 2022, the mounting challenges with refunds were being widely discussed among industry leaders at DMEXCO 2022, too, with many companies offering their innovative tech solutions, aimed at making the refund flow less painful for online retailers.
And as for the other hot topics of this year's DMEXCO, here's our top-3 list you can't ignore.
The Hype around Retail Media Advertising
Even though online retail media advertising hasn't been widely discussed on the E-commerce stage of DMEXCO 2022, the expo crowd was buzzing about it A LOT.
The truth is, although one of the key tasks for online retailers remains the increase of customer acquisition and retention rates, in tandem with the sustainable sales growth, their direct proximity to brands' target audiences and ability to ensure greater reach and engagement of their addressable segments have unlocked a massive incremental revenue stream via their inventory monetization with top-tier advertisers in various verticals.
In view of this, as well as the steep rise of retail media networks in the past months, we can predict that retail media will be making even more headlines closer to the end of 2022 and in 2023.
And we're all eyes and ears.
Live Shopping Remains the Hottest Trend
As most experts agree, social commerce is gaining momentum across geographies and market verticals in 2022. More importantly, this trend will continue in the months ahead, in many ways fueled by the recent launch of YouTube Shopping and TikTok shopping features.
In fact, according to eMarketer data, for instance, the social commerce sales only in the U.S. is expected to reach almost ~80,000,000,000 USD by 2025.
As for online retailers in Asia, while AliExpress tracking data is continuously demonstrating record stats worldwide, the China Post tracking data shows the digital shopping segment in a whole, and social commerce in particular are still very much alive within China itself, in spite of the recent coronavirus outbreaks and multiple challenges across the supply chain.
Tip! Tracking China Post parcels gets much easier with Track Me Fast! Simply enter your unique tracking number in the search field above and click the "Track" icon.
Influencer Marketing Comes to Metaverse
According to analysts, while metaverse advertising will continue its gradual expansion in 2023, it's the influencer marketing niche, which is to undergo sharp growth in the next 12 months.
Namely, while many premium brands are already exploring partnership opportunities with virtual influencers, this process will definitely accelerate upon the release of a series of next-gen wearable VR/AR devices, forecasted for Q3 – Q4 2023.
---
The Track Me Fast team would like to thank DMEXCO 2022 organizers and everyone we met in person during this year's event. It was a blast!
We're looking forward to meeting you all at DMEXCO 2023!